Nagaoka International Affairs Center Chikyû Hiroba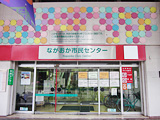 Nagaoka Civic Center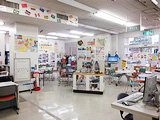 Chikyû Hiroba
Your participation and support will help
Chikyû Hiroba
grow into a place where many people can come together to learn about various things and take part in numerous cross-cultural activities
What's New
We shorten our business hours from May 2nd to May 31st 2020 to prevent the spread of the Novel Coronavirus infection.
Weekday:8:30~19:00 ⇒ 8:30~19:00
※17 : 15~19 : 00 ... Only telephone counseling is available.
Weekend and Public holiday :
9:00~18:30 ⇒ 9:00~17:00
For more information, please check Chikyû Hiroba Facebook.
We have made the Facebook page. ※Information regarding the Coronavirus can be found on our facebook.
Information Regarding Coronavirus (COVID-19)
◎We made a video on how to prevent the Novel Coronavirus infection in Chinese, English and Vietnamese.
https://youtu.be/Sr-c1TV3Ua0(Chinese)
https://youtu.be/VgycleugLo4(Engish)
https://youtu.be/JYYcDsNRwUg(Vietnamese)

◎Niigata International Association provides Information Regarding Coronavirus (COVID-19).
にほんご/中文/English
We recommend consultations by phone or e-mail to prevent the spread of the new coronavirus infection. We appreciate your understanding.
Consultation regarding the coronavirus: Please contact the following facilities for consultation if you need assistance with translation.
・Foreign Resident Consultation Center of Niigata(Phone: 025-241-1881)
・Chikyû Hiroba(Phone: 0258-39-2714)
・AMDA Medical Information Center "Multilingual consultation service regarding the New Coronavirus (COVID-19) (Phone: 03-6233-9266)
URL:https://www.amdamedicalcenter.com
What Is "Chikyû Hiroba"?
Multilingual Information